Beechwood Senior: 2024 National Merit Semifinalist
Congratulations to Joshua Zyzak for earning the honor of being a National Merit Semifinalist. Way to go Joshua!!!
Elementary Basketball
If you have a student in 1st - 5th grade that is interested in Beechwood Elementary's Recreational Basketball registration will close on Friday, September 22nd.
Practices will primarily be on Sundays.
This is a recreational activity.
Top 5 High School Ranking in Kentucky
Beechwood High School is committed to excellence and this can be seen in the recently published 2023-24 US News school rankings. Beechwood High School earned the ranking of one of the top 5 high schools in the state of Kentucky. What an honor for the faculty, staff, students, and community.
Beechwood Elementary August Students of the Month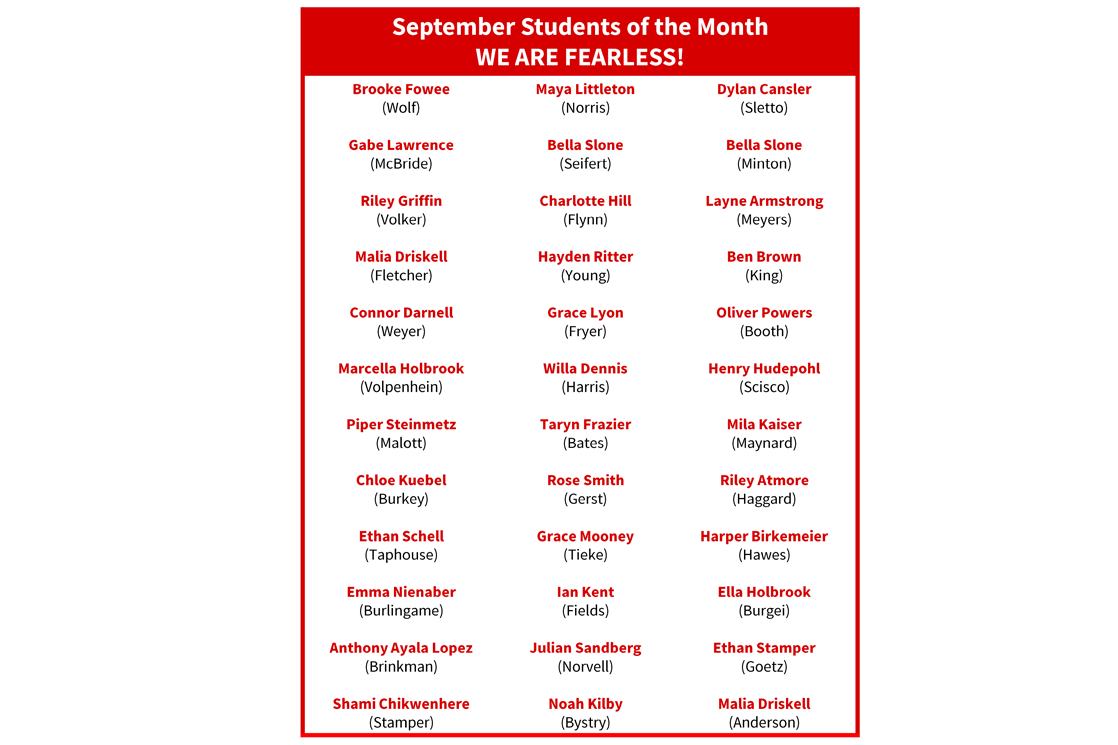 September HS Students Of The Month
Congratulations to all these September HS Students Of The Month. These students exemplify the Beechwood core concept of "Being Fearless" in their classes and in the community. Way to go students.
Welcome to Beechwood Elementary Katherine Nero
Welcome Kathrine Nero from WCPO! We appreciate you talking to our 6th grade seminar students about how to create better videos to tell a story!
Tigers Ranked #3 in Latest RPI Rankings
The Beechwood Tigers (4-1), led by junior QB Clay Hayden and the state's best trio of playmaking weapons - Luke Erdman, Tyler Fryman, and James Cusick - are currently ranked #3 in the KHSAA's latest RPI rankings. Owensboro Catholic (5-0) & Lexington Christian Academy (4-1) are currently slotted in the top two positions, while Mayfield (3-1) rounds out the top 4. The Tigers begin district play this week as they host Gallatin Co. (3-1).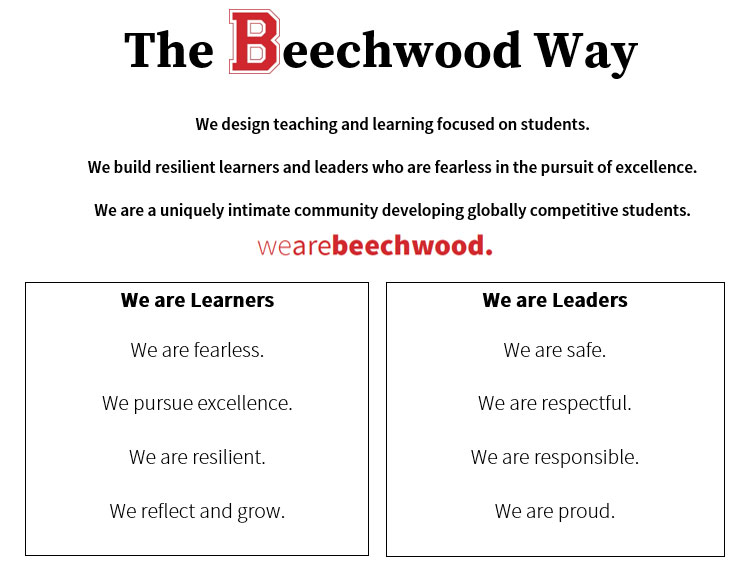 Advanced Placement (AP) courses offered
Involved in Extracurriculars
Graduates who met ACT postsecondary readiness benchmarks
State Championships in the last 8 years